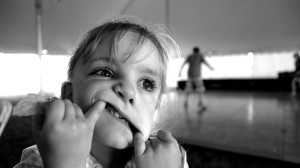 Black and white photography is more than a "type" of photography, it's a way of seeing the subject. Even as color photography became common, artists remained loyal to black and white photography as a way of stripping the image clean of excessive detail and distraction of color. Every photographer who sees their work as "art" should spend time exploring their artistic vision in black and white. You'll be amazed by how the subjects reveal themselves when you focus on tone and luminosity instead of color.
What You Will Learn:
Learning to see black and white photography
Can digital black and white photography match the tones and feeling of film?
Converting to black and white in post-production
Shooting black and white in-camera
Lighting for black and white photography
Different genres of black and white photography: landscapes, portraits, fine art, etc.
Different post-production techniques to achieve different results
How to convert to black and white photography
Working with luminosity, contrast, and curves to adjust the photography
The difference between b+w, monochrome, duo-tone, and tri-tone
Printing options for black and white photography
New: in-camera settings for mirrorless cameras
Who Should Sign Up?
This class is for any and all levels of photographers from the person who recently got their first camera to the professional who has been shooting for years. The only requisite is a willingness to explore your own style in the context of black and white photography.
This class is also excellent for people moving into hybrid photography and mirrorless cameras
What to Bring:
Something with which to take note
Your camera
A desire to learn and grow!
Comments
comments