When:
June 14, 2015 @ 9:00 am – 4:30 pm
2015-06-14T09:00:00-05:00
2015-06-14T16:30:00-05:00
Where:
Chicago Digital Arts & Photography
636 North Racine Avenue
Chicago, IL 60642
USA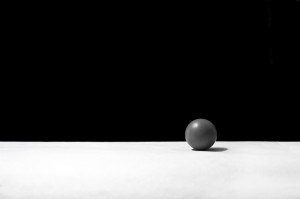 Introduction to Fine Art Photography
"But if you're talking about fine art work, then I think you have to ask yourself some pretty deep questions about why it is you want to take pictures and what it is you want to say."
– Leonard Nimoy
Fine art is a term that gets thrown around on a regular basis but let's face it – how many of us truly have an understanding of what that means? Let's explore this and do so in the context of your own body of work!
Fine art needs to be an interpretation by each individual artist. There are no magic composition formulas or lighting recipes that can taught. Instead, it's about discovering your own vision and ability to see something other than the 'everyday'.
This class doesn't provide a "paint by numbers" approach where you're given a set of specific steps to create art. Rather, it's a guided journey where you'll be introduced to the basic tenets of art through the eyes of over 100 years of photography.
As part of the class fee, you'll get a one-on-one online session to review your portfolio – usually scheduled about 2-3 weeks afterward.
What You Will Learn:
Fine art photography over the past 100 years to find common and consistent elements
What makes an image "fine art"?
How to actively engage your subject
Learn to see the "internal significance" of your subject
The seven "myths" of fine art
Pushing your own visual boundaries to discover new scenes and subjects in your normal surroundings
How other art mediums can inspire our own art
Develop image concepts by sketching with pencil and paper
Critiquing your own fine art images as a way to improve your skills
Deciding on how to print your art
How to put together fine art portfolio
Entering juried art shows
How to approach art galleries
Is This Class for You?
This class is for any and all levels of photographers from the person who recently got their first camera to the professional who has been shooting for years. The only requisite is a willingness to explore your own style in the context of other fine art photographers.
What You Will Need:
Your camera (obviously)
Any fine art photographs you've taken and would like to share (optional)
Something to write with or type on
Desire to learn and have fun!