Not too long ago, I was talking to a very talented artist (and friend of mine) about artsy shit like composition, color, marketing, etc. Ben works in pastels and I was really surprised to learn the extent to which the issues that he faces as an artist are the same that I face as an artist. Sure, we're both artists and we simply work in different mediums, but I've always viewed painters and those who draw as a completely different type of creature. This was a great way to get grounded again and to be reminded that perhaps the tools we use to create our art are just that – tools.
Anyway, the specific thing we talked about that had an impact on me was a comment Ben made about creating art out of chaos. To go to a scene and be able to "see" the portion of it that needs to be painted. Or sketched or photographed. It struck me that I work the same way but never had articulated it so easily and accurately. I thought about how I find it easier to take a cluttered scene and remove the extraneous stuff until I've achieved the set that I want. It's an especially effective method of reaching that sense of minimalism and the simple aesthetic that I constantly try to achieve.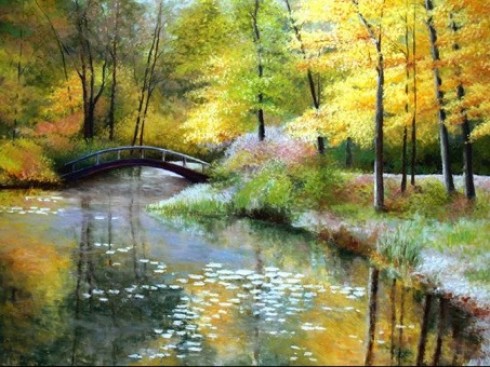 Yeah, that's a helluva lot easier than starting with a blank set and trying to add elements until I've gotten just the right amount of "stuff' in the scene.
So that's my takeaway from the conversation and a suggestion that I want to give to you – when you start to envision the picture in your head, start with clutter and and start to take things out. Then, when that mental picture seems right, go ahead and build it.
I'll let you know how that works out for.
Oh, and a late Happy New Year!
Oh (again) – if you have a few moments, check out Ben's work.
Comments
comments