Hey folks, I know I just posted an article last night about the X-Pro1 but I need your help/opinions/insights/thoughts/advice/suggestions… and so on.
I'm trying to figure out how I should be using both Pinterest and Instagram. I think I have a grip on how to use Pinterest but Instagram, although entertaining, eludes me as to an effective use of it.
So, how do you use Pinterest and Instragram, why do you use them, and are you finding value in using them? Please leave a comment (no, I am NOT comment-whoring) and let me know – I am really wanting to figure out how, or if, to use these and I'd love to get your input. Also, any suggestions you have for what I've done so far will be greatly appreciated!
Thanks!
BTW, here is what I have for both (links open in a new window):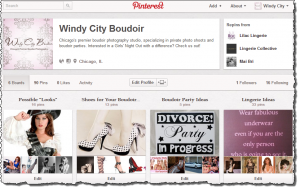 ---
Rob Domaschuk, a professional photographer and educator, is not only the guy behind
ShootHybrid.com
but also one of the owners of the
Chicagoland Digital Photography Meetup Group
(one of the largest Meetup groups in the country) and one of the co-hosts on the semi-weekly podcast,
Polarizing Images
.
Domaschuk has quickly taken hold of the new hybrid imaging era in photography and, drawing upon almost 15 years of corporate training experience, he is now focusing his photo education efforts on helping both the amateur and professional photographer develop their skills in this new area of photography.
---